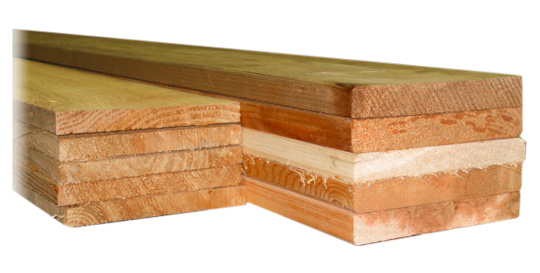 See
how
we
stack
up!
Compare our five boards (right) which are 3/4", to five you can purchase at your local box store (left).
Custom Cedar Products, Inc. sells boards which have more structural volume maintaining the board's shape and integrity.
Quality,
consistency,
and
reliable
service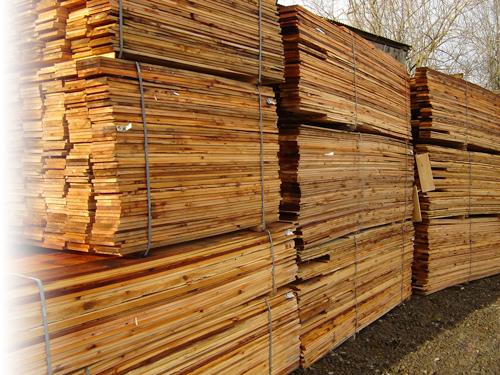 At Custom Cedar Products, we mill our own boards on-site at our Portland, Oregon lumber yard. Because we mill our own boards, we are able to better control the quality we provide to our customers. Often, we are able to match or beat the price of the big box stores with our top quality boards.
Your
cedar
fence
is
an
investment.
Don't trust the structural integrity of that investment to inferior products. Speak to one of our cedar product specialists today to find out more about how we can save you time, money, and even extend the life of your cedar fence.
---
After
35
Years
of
fence
and
deck
installations,
Custom
Cedar
Products
Inc.
no
longer
provides
installation
services.
Mark Wyman Construction is the lead referral contractor for Custom Cedar Products Inc. Mark happily has shown a vast and growing knowledge of fence installation, accompanied by his good natured, honest personality.
Mark Wyman of Mark Wyman Construction has earned my full endorsement.

– Chris Bilyeu, Owner, Custom Cedar Products Inc.
Additionally, listed below are Contractor customers who purchase materials on a regular basis:
| | | |
| --- | --- | --- |
| | Fences and Decks | 503.730.6265 |
| Brant Custom Fences & Decks | Fences, Decks, Outdoor Furniture | 503.860.1782 |
| Cedarscapes | Fine Cedar Gates, Arbors and Cedar Stuctures | 503.706.1788 |
| | Fences and Decks | 503.550.3962 |
| Cedar Fencing Plus | Fences | 503.329.8039 |
| | Timber Framed Structures | 503.669.7063 |
Half the installation is the materials used. The other half is the experience and skill of the installer.
Always, check out your contractor: Licensed, bonded, Insured, written estimates. Questions to Ask yourself, "who is doing the work?" and "Are they qualified"?